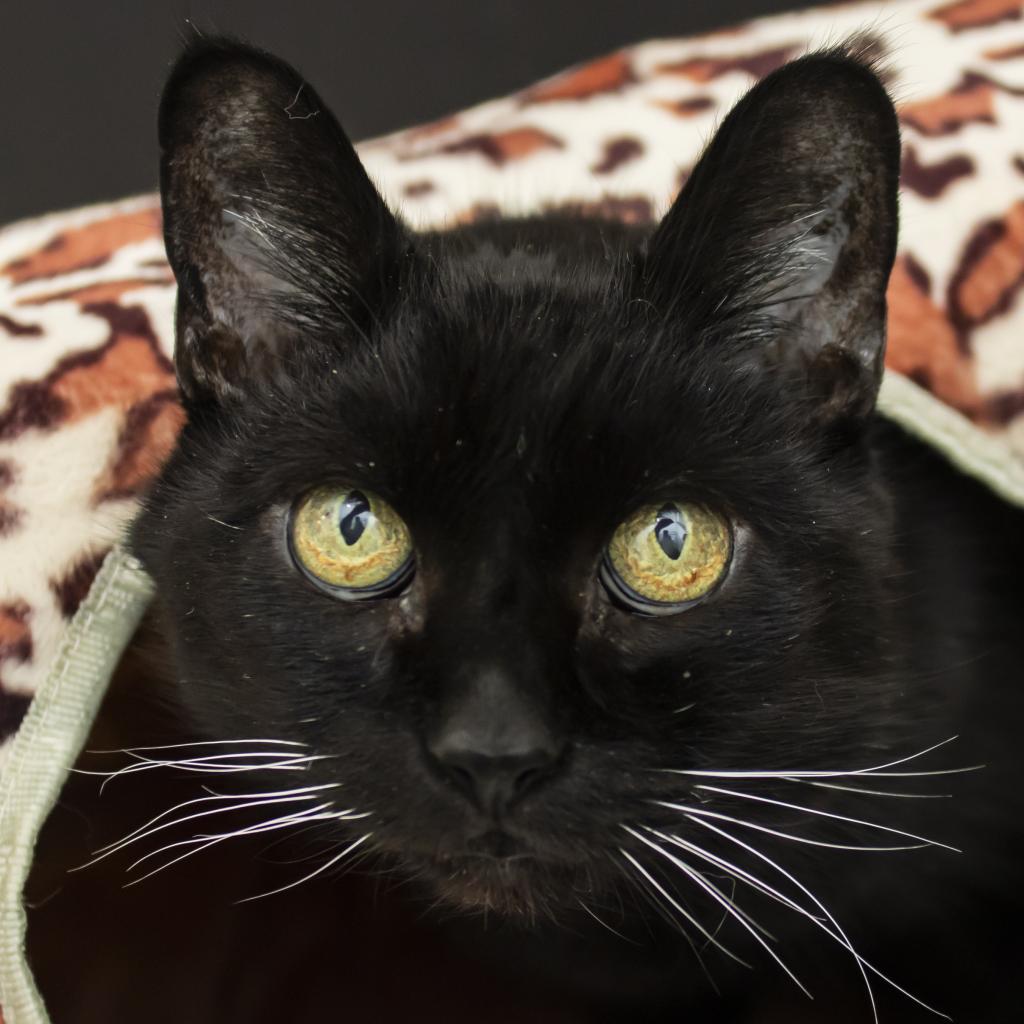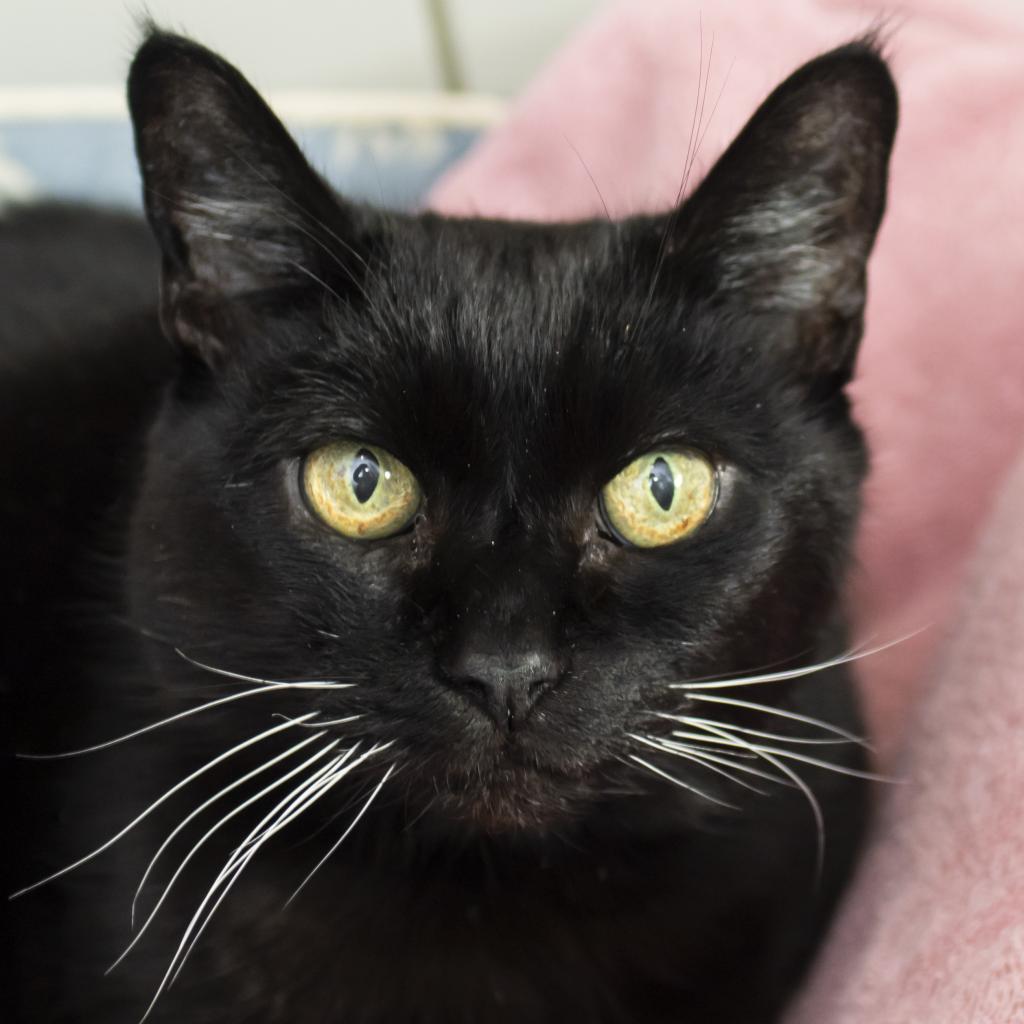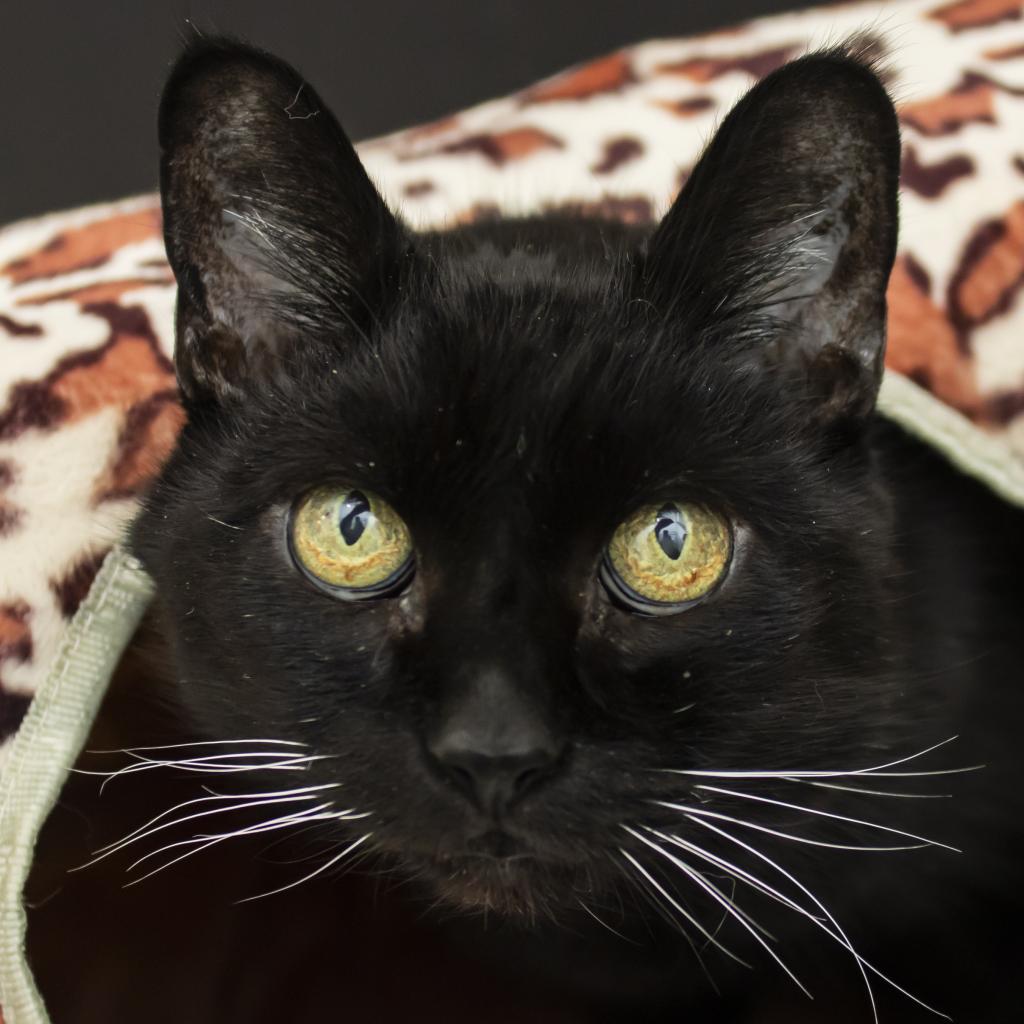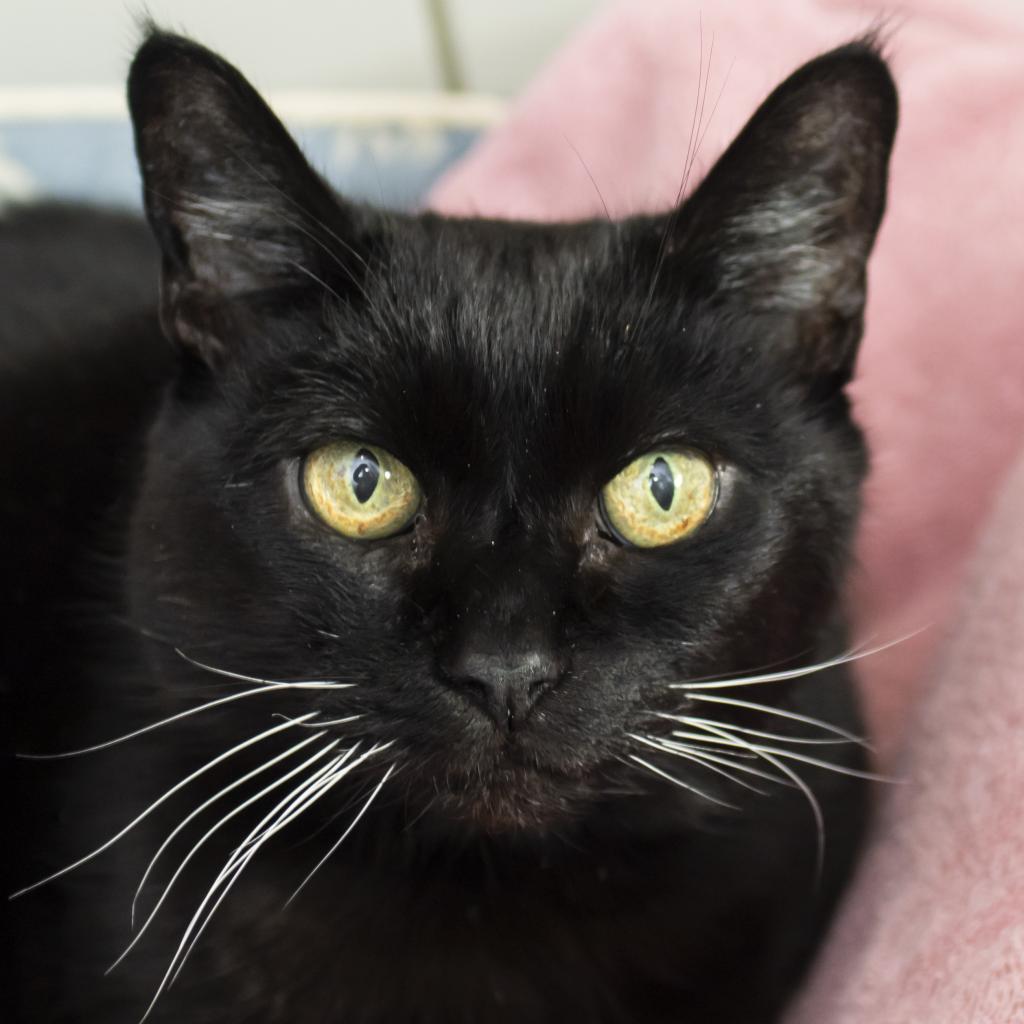 Does Moira Rose's name and stunning profile photo bring to mind visions of a former soap opera star in a sleek black wig or a voguish black fur hat? Would you possibly hope for a meow with an inexplicable accent?
Moira Rose is a loving and kind bebe, though she has difficulty expressing those feelings to others on occasion. She loves to play and explore, and loves to sunbathe lavishly in the window. Unfortunately, Moira Rose has been diagnosed with kidney disease. Despite her illness, Moira Rose will dazzle you with her theatrical flair, confidence and poise. While she is beyond her scene-stealing heyday onstage, she will still amuse you with her quirky persona.
Like her namesake, Moira Rose is looking for a doting home where she can receive the love and attention she deserves. She would love to be spoiled, the more dramatic and extravagant her stage backdrop, the better. She would do best in a home where she is the only pet and can get the sumptuous affection and recognition she craves. If you are looking for an eccentric and unconventional companion, Moira Rose is the perfect fit! If you are interested in this ravishing beauty, visit www.potterleague.org, give us a call at 401-846-8276 or come by our Animal Care and Adoption Center to meet her today.
For more information about this animal, call: Potter League for Animals at (401) 846-8276