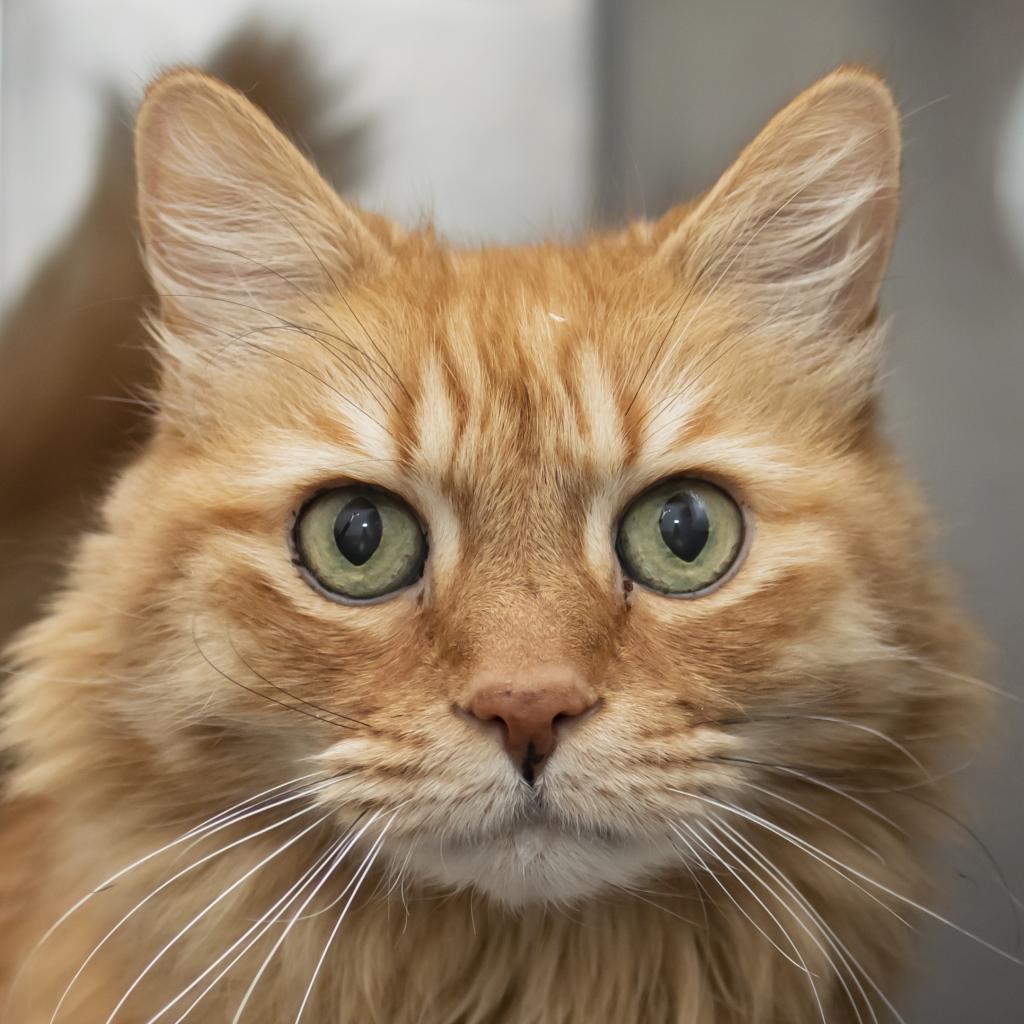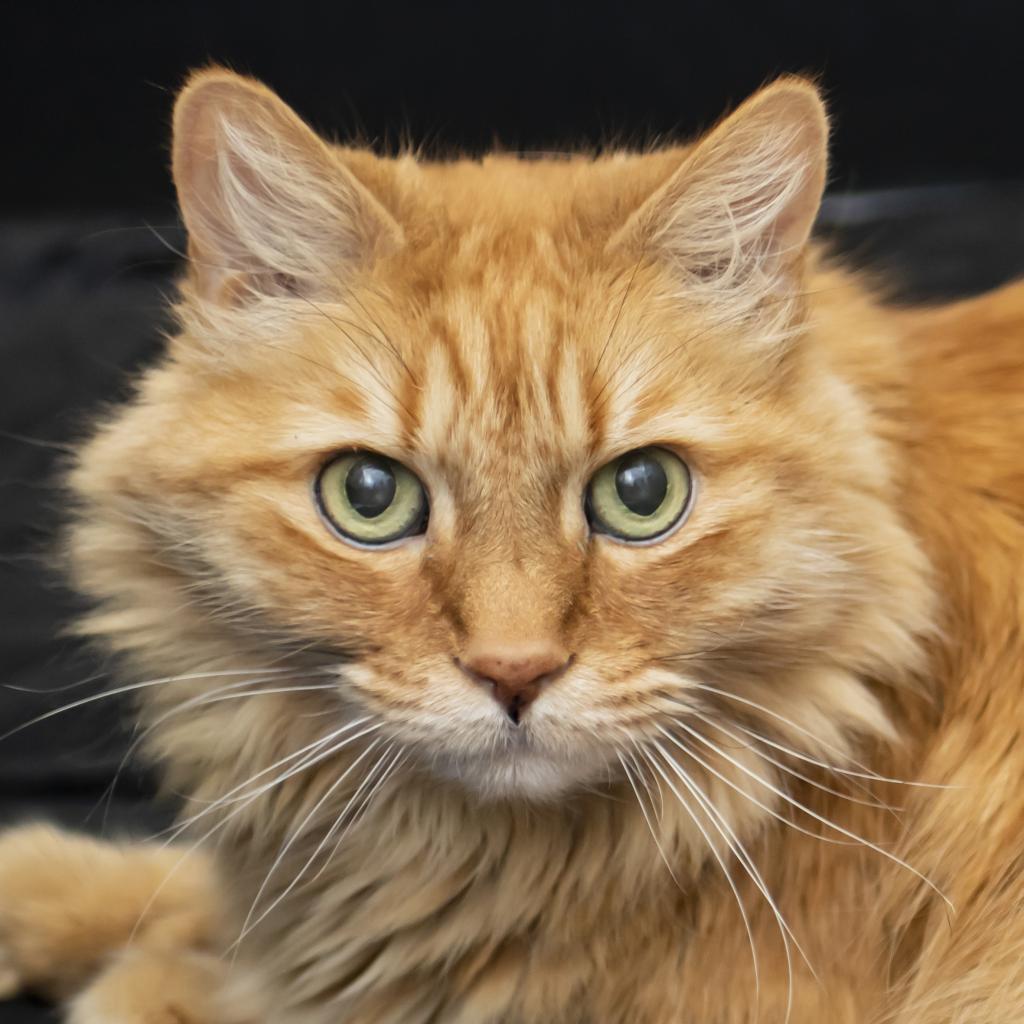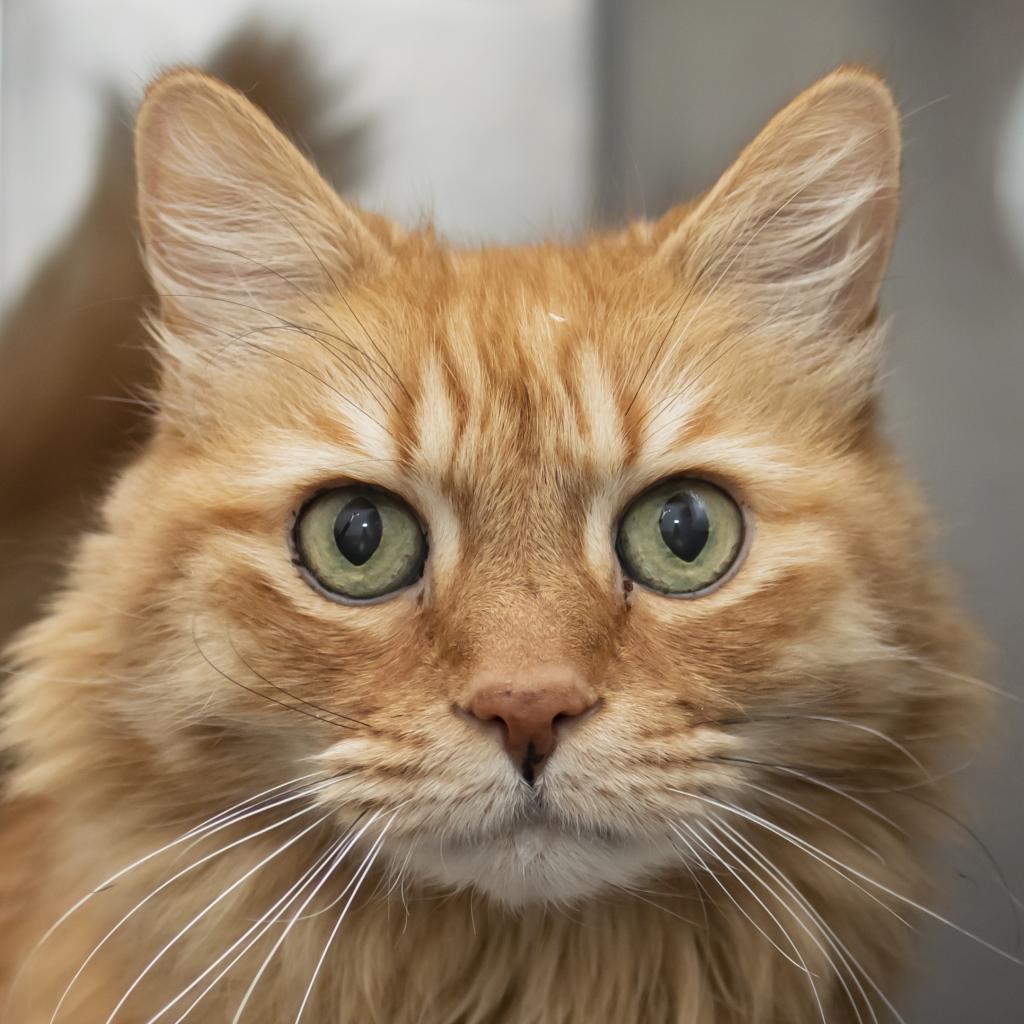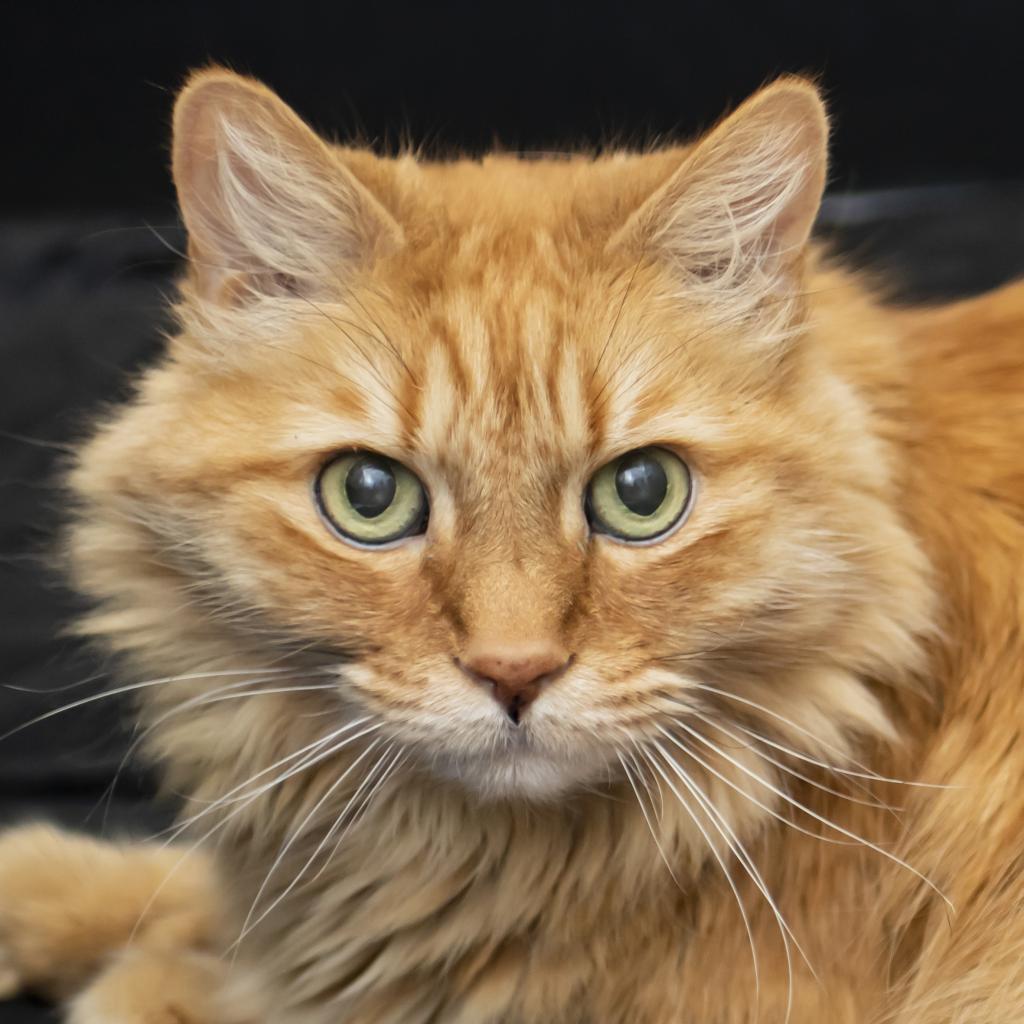 As his name suggests, this is one cool cat. Peanut Butter Pete is the best combination of laid-back but loving attention. He is content to hang out on his own in a quiet ray of sunshine yet equally happy to curl up on your lap as you enjoy a good book. He is affectionate without being clingy and being approximately thirteen, he invokes his right as a senior statesman to seek out some solitude, sometimes with a side of spiciness.

Happily, after just a few weeks in foster care, Peanut Butter Pete, or PBP as we call him for short, is doing great – as he was recently diagnosed with diabetes. His insulin has been regulated and he takes his daily injections like a champ. He is on a very small amount of insulin so easy to administer and affordable. All he needs now is a home to live out his golden years.

Peanut Butter Pete's ideal home would be with adults and older kids. His luxurious red mane and easy-going personality has quickly captivated the hearts of everyone he meets. We know this senior boy will bring much joy to whoever adopts him. Peanut Butter Pete is not currently at our Animal Care & Adoption Center but is happily in a foster home. If you are interested in this sweet feline please give us a call at 401-846-8276 or email us at info@potterleaue.org to arrange a day and time to make your acquaintance!
For more information about this animal, call: Potter League for Animals at (401) 846-8276